Updating your browser will give you an optimal website experience. Learn more about our supported browsers.
3 Members Who Knew What to Do When Life Happened
Safeguarding your financial future is a lot like preparing for flooding and flat tires. These 3 TCDRS members know the value of looking ahead and being ready for anything.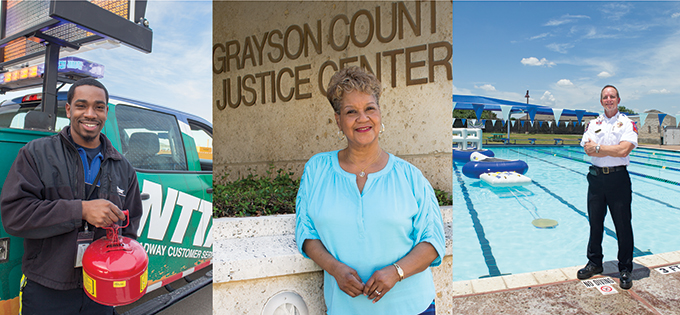 Story by John Martin

We've all found ourselves in some sort of emergency. Whether those crises were big or small, it's fair to say life often unfolds in ways we don't expect. Preparing for emergencies can be tedious and tiresome, but when you find yourself in the middle of a spontaneous Texas rainstorm, you'll be happy you packed that umbrella.

Likewise, it's important to think ahead when it comes to your financial future. Taking the time to plan will help keep your retirement safe and dry. After all, by the time you get there, you will have worked hard for it!

These three TCDRS members met challenging situations with well-timed umbrellas of their own:


Jefferson Brundidge

TCDRS member since 2012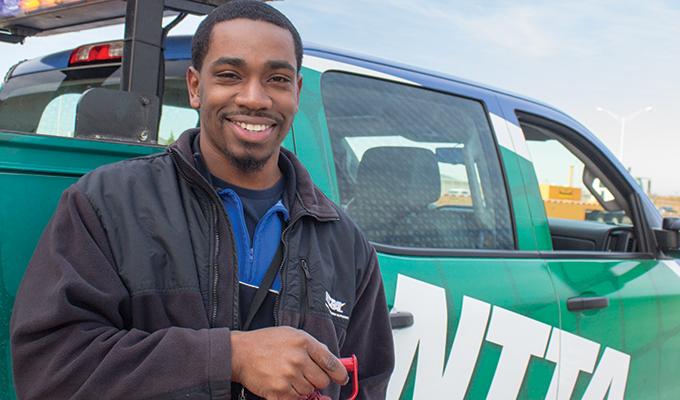 Jefferson Brundidge is a supervisor with the North Texas Tollway Authority's (NTTA) Roadway Customer Service (RCS). NTTA maintains 141.2 miles of toll roads, tunnels and bridges in four counties in the Dallas and Fort Worth area, with Brundidge's team of RCS specialists providing roadway emergency assistance.
"Our first priority is to keep our roads moving safely and quickly," Brundidge says. Working as an RCS specialist, Brundidge encountered all sorts of people in emergency situations, from a groom's mother about to miss the wedding to removing a stuck mattress underneath a car.
Brundidge knows the value of being prepared and his TCDRS account has helped him feel more confident in his future. "I want to be secure and comfortable in retirement," he says. "I know I've got a great retirement fund behind me, and I look forward to using it someday."
You can read more of Brundidge's story here.


Kenny Schnell

TCDRS member since 1994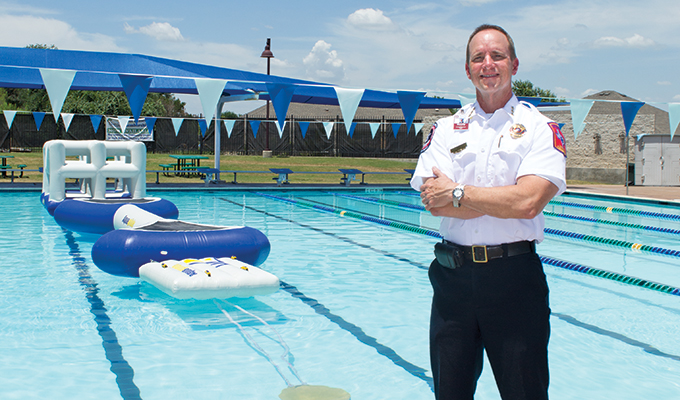 Swimming can be a lot of fun, but when it comes to water safety, there's no such thing as being too prepared. "In 2015, three children under the age of four drowned in pools in Williamson County," says Kenny Schnell, the now-retired director of Williamson County Emergency Medical Services (WCEMS).
To help promote pool safety, Schnell and his team asked the Williamson County Commissioners Court to declare April 1 "April Pools Day."
WCEMS also maintains a Swiftwater Rescue Team made up of eight paramedics who train monthly to rescue civilians caught in floodwaters. WCEMS paramedic John Hamilton was working as a member of the Swiftwater Rescue team during the Memorial Day floods of 2015. "There was water in places I never thought there would be water – places that didn't make sense," John says.
Kenny's career taught him it's not enough to be reactive. You need to be proactive when preparing for the future. With TCDRS, you never have to worry about your account losing money even in stormy market conditions, but you should still plan to have multiple income streams someday.
You can learn more about WCEMS' lifesaving work here.


Patricia Lowell

TCDRS member since 1981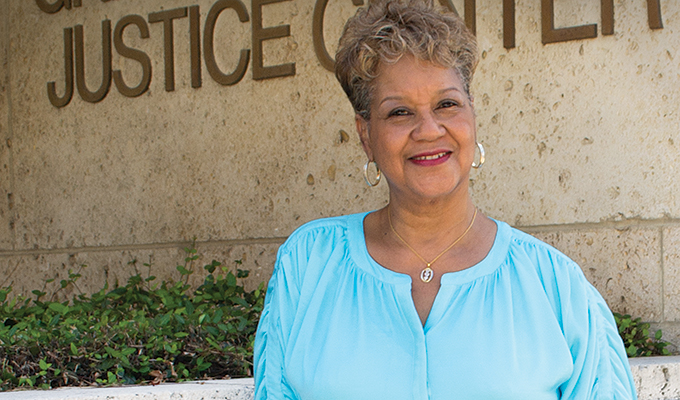 Patricia Lowell enjoyed her work as a probation officer. At 58 years old, she had no plans to retire for another four to seven years — until her mother began facing health struggles.
Patricia decided to retire earlier to take care of her, working a few months longer to pay off her car and as many bills as she could. During this time, she took note of the estimated benefit on her TCDRS Annual Statement. "It was livable," Patricia says. She was able to use her TCDRS retirement benefit as her sole means of support during that trying time.
Patricia had planned to work part-time during her retirement, but caretaking became her full-time job. Patricia remained devoted to her mother from morning to night until her mother's passing in 2010 at the age of 92.
Around this time, the health of her younger sisters began to fail as well, and they had to rely on Patricia until they passed. "I wish they were all still with me, but I am glad I was able to be there for them when they needed me," says Patricia.
Today, Patricia and her husband, Buddy, live comfortably on their combined retirement and Social Security benefits. Her financial stability was even featured in a story by The New York Times. It's been a long road for Patricia and her family, but when it comes to retirement, Patricia advises others to "plan for the unexpected… You never know what's going to happen."
You can learn more about Patricia's journey here.
Video Library
Rather watch than read? Check out our
informational videos.
Explore Now
Related Content
Get more information on why TCDRS is a model plan when it comes to retirement.