Why Go Paperless?
Moving our processes online has big perks.
More Security
Removing physical forms from our processes means there's less risk of fraudulent activities.
More Efficiency
No more incomplete, illegible forms or waiting on the mail or fax to get things moving. Get it done right online, the first time.
More Flexibility
Access our secure online portal from anywhere, anytime. And if you need help, our call center is here with dedicated support.
More Empowered Employees
You and your employees will have an easier time managing account information online. That means a happier team and better retention rates.
We're Making the Transition Easy
Supporting you at every step
Going paperless may be a big change, but it doesn't have to feel like one. We're putting plans in place to ensure that you and your employees are set up for success during this exciting transition, including: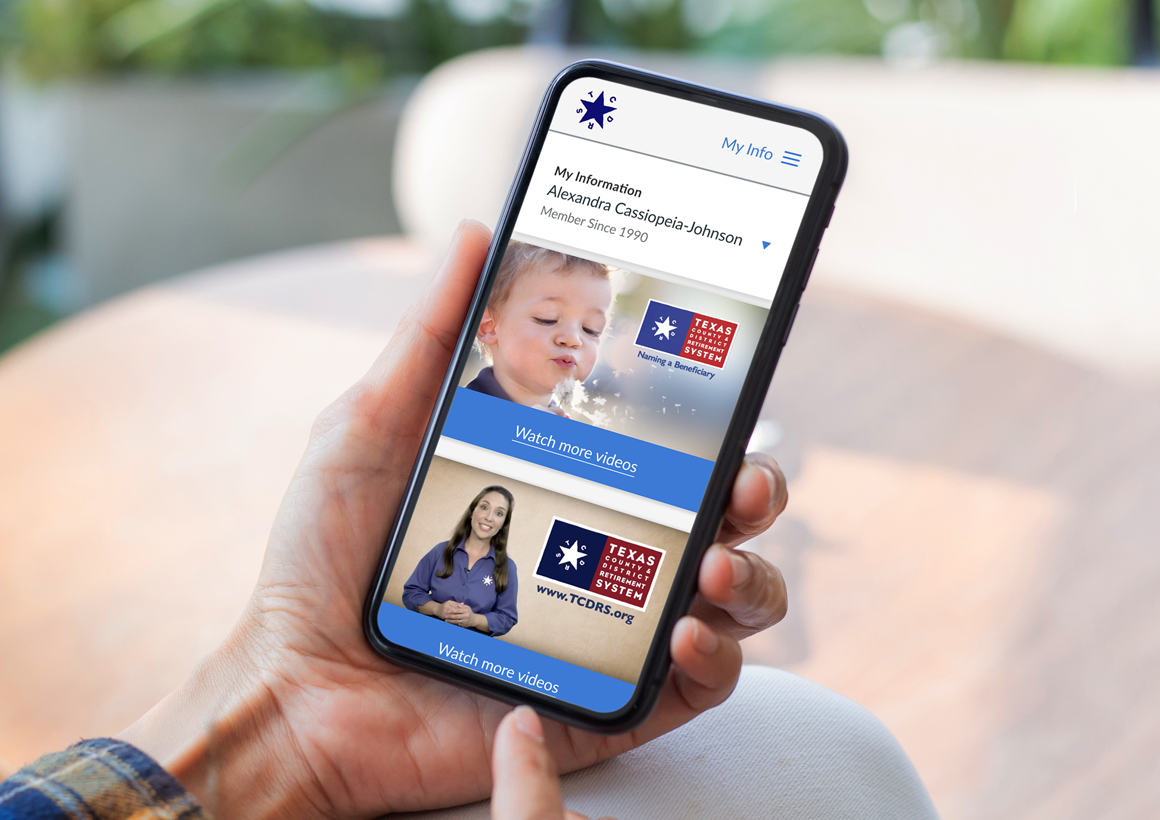 Employer Services

As always, your TCDRS Employer Services Representative is just a phone call away if you need help transitioning to our new paperless processes. Visit Employer Services

Online Co-Browsing

We've made our website as user friendly as possible, but if your employees need help completing a task online, we're happy to virtually walk them through it.

Call Center Support

Sometimes talking to someone is the best way to get things done. If your employees need help with anything, our dedicated call center is ready to help. Visit Member Services
So, What Comes Next?
Preparing to go paperless
To ensure you have all the support you need, we will transition to paperless in phases, beginning in summer 2022. We expect to complete the transition by 2023. Here are a few ways to spread the word so that everyone feels comfortable unplugging that fax machine for the last time.
Encourage your employees to register online.
They can already make beneficiary changes and update their contact info, but there are more great things to come.
Remind them of all they can do with their account online
so they can be sure they're making the most of the features available now.
Talk to your employees about the transition.
Let them know how going paperless will save them time and frustration.
Get rid of your paper forms.
We recommend recycling, but not without making a few paper airplanes first. See how going paperless impacts you.
Want to see what the member portal has to offer
your employees?