The TCDRS office will be closed on Mon., Jan. 18, in honor of Martin Luther King Day.
Updating your browser will give you an optimal website experience. Learn more about our supported browsers.
TCDRS Capital Market Assumptions for 2020
At their June meeting, the TCDRS Board of Trustees reviewed and updated our capital market assumptions for 2020. The board reviews these assumptions on an annual basis with guidance from outside investment consultants.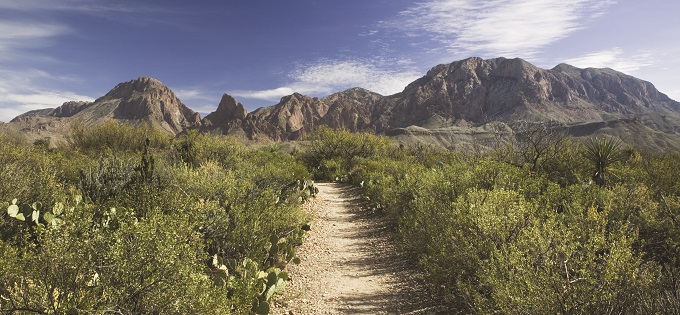 Capital market assumptions help us build a diversified portfolio. They are forward-looking expectations of the return, risk and correlation of each of our asset classes. Using the capital market assumptions, TCDRS then models thousands of potential asset class combinations. This helps our trustees and investment staff create a portfolio that will meet our long-term investment goal of 8% within an acceptable level of risk.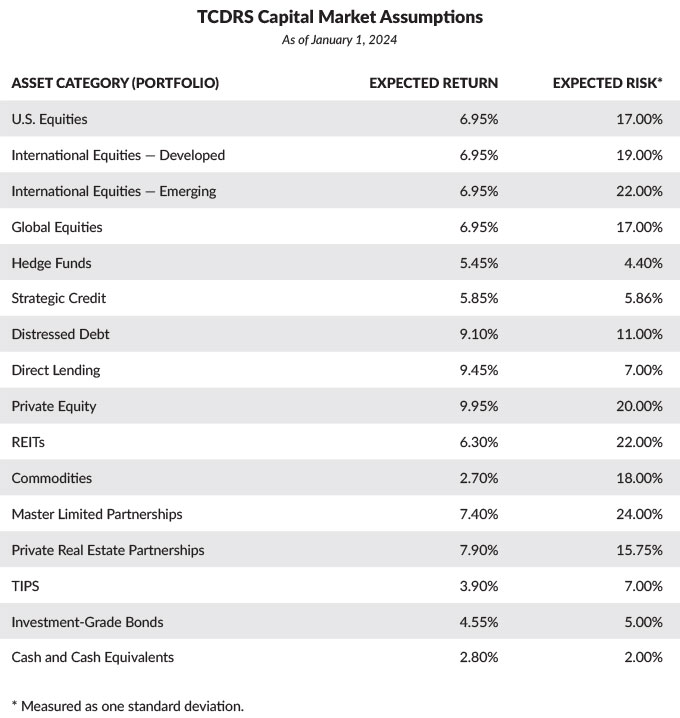 Video Library
Rather watch than read? Check out our
informational videos.
Explore Now
Related Content
Get more information on why TCDRS is a model plan when it comes to retirement.