Updating your browser will give you an optimal website experience. Learn more about our supported browsers.
Big Rewards of Employee Web Registration
Webb County reduced their calls and walk-ins by getting their employees registered on TCDRS.org.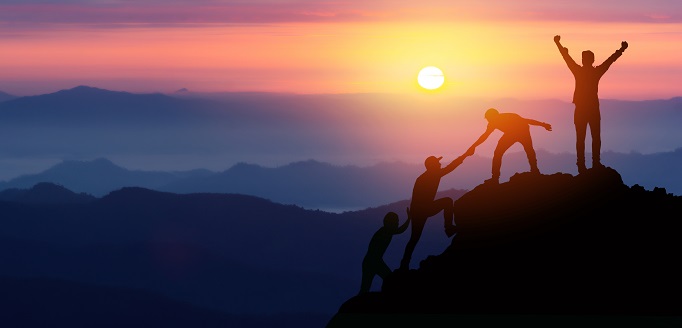 The registration drive got 92% of the county's 1,670 employees to claim their online accounts at TCDRS.org in just one month. While these online registrations gave time back to county's plan administrators, they also empowered employees to take control of their TCDRS account information.
"We were driven to register as many employees as we could so they could benefit from everything [the TCDRS] site has to offer," says Joana Guerrero, Payroll Supervisor for Webb County.
The project delivered huge value. Once employees claimed their online accounts and signed in, they could quickly find out how much savings and interest they had with TCDRS, learn when they would be eligible to retire, update their beneficiaries and refresh their address information.
Registered employees also protected their identities by ensuring no one else could claim their online accounts.
There were unexpected benefits, too. Some Webb County employees who signed in for the first time discovered outdated beneficiaries they could update online. Others saw former last names or discovered they couldn't register due to a missing date of birth. These employees worked with Human Resources and TCDRS to update their accounts.
In one month, the percentage of registered county employees jumped to 92% from 31%. The increase made Webb County the first-place winner of an employee registration challenge TCDRS piloted with a handful of employers earlier this year.
A Divide-and-Conquer Strategy
Joana and her two-person team worked with three large county departments — the Sheriff's Office, Building Maintenance and the Head Start Program — to reach out to employees.
First, the employee list was divvyed up by department and split between the different members of Joana's team. Next, they created an Excel Workbook and filled it with the information employees would need to claim their online accounts, like their TCDRS account number and the last four digits of their Social Security Number.
Joana's team and the payroll managers for the departments were able to quickly reference this document when they needed to answer questions that came up as employees got registered.
"This information helped us tremendously," Joana says. Webb County's TCDRS Employer Services Representative Erika Aguirre helped them gauge their progress with weekly updates.
For winning first place in the registration drive, Webb County's prize was a coffee kit with six TCDRS branded mugs and six packages of coffee K-cups, one for each person who worked on the project.
But the biggest prize of all is the knowledge that most of Webb County's employees are now equipped with a powerful tool they can use to manage their TCDRS accounts on their own.
Employee Registration Tips
Employees can find their account number in the welcome mailer we send them during their first weeks on the job or in their TCDRS Annual Statement. Or they can call TCDRS Member Services at 800-823-7782.

You can find an employee's TCDRS account number by signing into the Employer Portal at TCDRS.org and using the "Employee Lookup" tool.

For security reasons, make sure each employee registers on their own personal computer, smartphone or tablet.

For more information, visit TCDRS.org/OwnIt.
Related Content
Get more information on why TCDRS is a model plan when it comes to retirement.