Updating your browser will give you an optimal website experience. Learn more about our supported browsers.
Retirement, Downsized
Not everything needs to be bigger in Texas.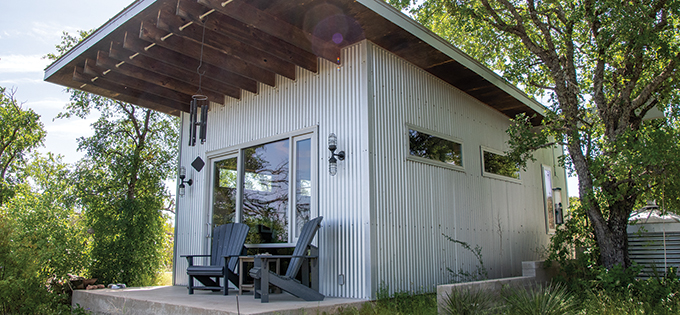 Story and photos by Kelly E. Lindner
For some retirees, downsizing — or shedding unneeded things or space — can reduce many things, including housing costs, travel and cleaning time, and even just plain old stress. If your living space could benefit from simplification or even relocation, consider these downsizing tips:
Downsize in place
Downsizing in place means decluttering your current living space. "Use the space you have better," says Mary Kay Buysse, Executive Director of the National Association of Senior Move Managers, a not-for-profit association of companies who help seniors downsize, relocate or modify their homes so they can age in place.
If your home is already paid for, it may make the best financial sense to stay where you are and make some age-friendly modifications, such as grab bars and wider hallways, Buysse says. Decluttering and dispersing cherished items to other family members can help you redefine your living space without physically moving.
Declutter and donate
When it comes to decluttering, you may have noticed that Marie Kondo is all the rage. Her "tidying" method suggests examining every item in your home and deciding if it brings you joy. If it doesn't, donate (or sell) it. If it does, keep it.
Meanwhile, Buysse suggests a room-by-room strategy: "Start in a room, or an area of the house, that has the least emotional attachment," she says. "And then you go to the second least. And then you end up in the area of the home where there is the most emotional attachment. But by that time, you've already put yourself through the paces of saying, 'No,' to stuff, and it's a little easier."
Decide where to hang your hat
You can hang your cowboy hat just about anywhere these days. Though you could move into a smaller traditional home, you could also go mobile in your retirement by purchasing an RV, or buy some land and put a tiny home, yurt or even a teepee on it.
Go traditional
For the traditional route, you could move into a smaller home, apartment or condo. There are many websites that can help you find new digs.
Go mobile
One million Americans live in RVs full-time, according to the RV Industry Association. Having the whole country as your backyard may sound tempting, but there are many considerations to RV-living, like costs associated with the vehicle and living arrangements, possibly having to obtain a special license, and how to hook up (or generate) electricity and empty your holding tanks.
Go small and go home
According to TheTinyLife.com, the typical tiny home is between 100 and 400 square feet and costs between $10,000 and $30,000. Before you settle down in a tiny home, think about where you're going to put it.
Will you buy and build on your own land, or will you live in an established tiny home community like the now famous Our Exit Strategy property in Llano, Texas?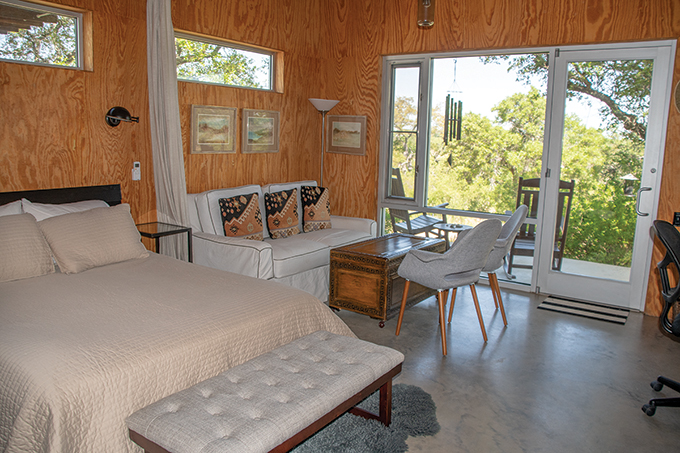 Our Exit Strategy is a famous tiny home community located in Llano, Texas. Each unit is 400 sq. ft.
You will also need to ensure your property zoning and building coding supports a tiny home and consider if you can live in such close quarters with other people or pets.
Video Library
Rather watch than read? Check out our
informational videos.
Explore Now
Resources
Related Content
Get more information on why TCDRS is a model plan when it comes to retirement.