Updating your browser will give you an optimal website experience. Learn more about our supported browsers.
When Retirement Takes Some Getting Used To
We recently asked our retiree Facebook following to share some of the biggest adjustments they encountered as they settled into retired life.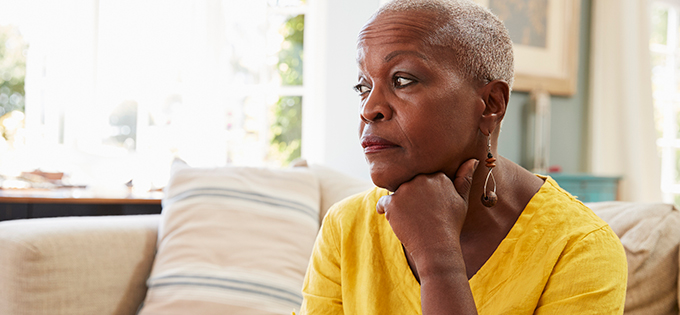 Story by Kelsey Opel

As part of our ongoing "We asked, you answered" series, we recently asked our retired Facebook followers to weigh in on the biggest adjustments they have faced when transitioning into retired life.
"What day is it?!"
Among the nearly 60 comments we received on the post, many respondents agreed that having more free time and control over their schedule is a huge benefit. One retiree shared that they appreciate "not having to get up at 6 a.m. to get ready for work," while another wrote that they can now enjoy "stress-free Sunday nights" instead of worrying about the new workweek.
In contrast, having more unstructured time also proved to be a challenge for others. It's hard "not knowing what day it is," one retiree answered. "Not knowing what month it is," another followed up.
One respondent revealed that her biggest challenge was "just relaxing and letting go" when she first left employment. "But no worries, I'm a professional now," she added.
Socialization and Spending
Several Facebook users also said that although they love having time to focus on self-care and hobbies, they miss the friendships they created in the workplace. "Not having the everyday camaraderie. The back and forth between friends and coworkers is what I miss," one retiree replied.
"I loved my coworkers and the laughter and sometimes craziness," someone else agreed.
Many retirees shared that learning to live on a fixed income is another big change in retirement as unexpected expenses and cost-of-living concerns factor into spending decisions.
Settling In
If the transition to retirement has felt a little rocky so far, consider these tips to help you make the most out of this new phase of life:
1. Build a routine: The British Heart Foundation suggests several tips for a happy retirement, one of which is creating a daily routine. Maybe you no longer need to set an alarm for work every morning but try scheduling your days around activities that bring you fulfillment, such as volunteering, socializing and pursuing hobbies.

2. Spend time with loved ones: Whether you're retired or still working, experts agree that having a community around you is important. Making a habit of spending intentional time with friends and loved ones can help to replace the meaningful social interactions you were used to having at work.

3. Stretch your benefit: If you don't have a lot of extra cash in retirement, try exploring senior discounts, finding free activities around town or working part-time in a field you enjoy.
Did you relate to some of the topics discussed in this article? Please join in on the conversation on our Facebook page @TCDRS.
Video Library
Rather watch than read? Check out our
informational videos.
Explore Now
Related Content
Get more information on why TCDRS is a model plan when it comes to retirement.