Updating your browser will give you an optimal website experience. Learn more about our supported browsers.
Custom Resources for Your Yearly Plan Decisions
We can model how economic factors could affect your plan rate in the future. We are also available to speak to your governing body about your specific retirement plan.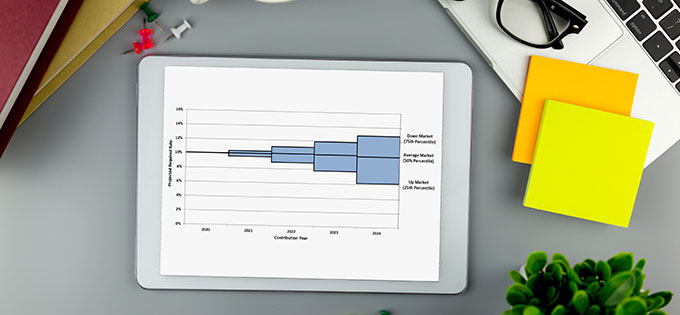 Your TCDRS Employer Services Representative is your No. 1 resource when it comes to custom reports and presentations about your plan. Call them at 800-651-3848 and they can provide you with:


Economic modeling
Economic modeling shows how your required rate could change under different economic conditions, such as a down investment market. We can create projections for up to five years in the future.


Custom plan studies
TCDRS can run special studies about your plan, such as how much impact changes in the size of your workforce might have or how proposed benefit changes affect your current employee benefits and plan funding.


Online and in-person presentations about your plan
Your TCDRS Employer Services Representative can conduct an online or in-person presentation about your specific TCDRS plan for your commissioners court or governing board.
Video Library
Rather watch than read? Check out our
informational videos.
Explore Now
Related Content
Get more information on why TCDRS is a model plan when it comes to retirement.