Updating your browser will give you an optimal website experience. Learn more about our supported browsers.
The TCDRS office will be closed on Thursday, April 6 at 2 p.m. and Friday, April 7 in observance of Good Friday.
Welcome to the new TCDRS.org
We've updated TCDRS.org. Have you noticed?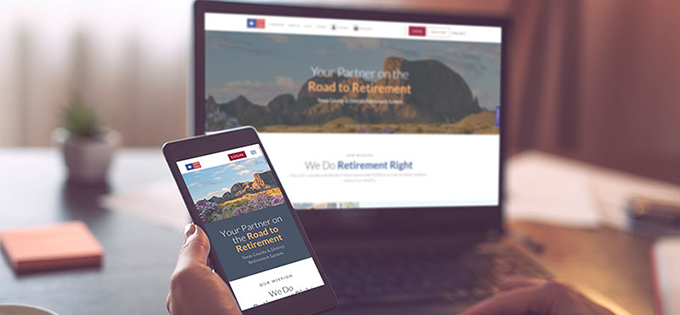 The new site is here!
Though what you see when you sign into your member or employer online accounts won't change, we've added new content and streamlined the whole public site to make it easier to find what you need.
Here's what you'll discover:
Mobile responsiveness: Each page is designed to look great on both desktops and mobile devices.

Simplified navigation: Get to the content you want faster with less clicks.

Resources: Our new Library has all our videos, articles, brochures, forms — basically all the content you could need — in one easily searchable place.

Expanded content: We've not only made it easier to find what you need, we've also increased what we provide based on where you are in your career. With Your Path, you can find the right information for you, whether you're a new hire, seasoned employee or eligible to retire.
Enjoy the new TCDRS.org!
Video Library
Rather watch than read? Check out our
informational videos.
Explore Now
Related Content
Get more information on why TCDRS is a model plan when it comes to retirement.