Updating your browser will give you an optimal website experience. Learn more about our supported browsers.
A Tool Worth Treasuring
Sharon wasn't sure how to use the Plan Customizer tool, so she asked her Employer Services Representative for help. It turned out to be the best decision!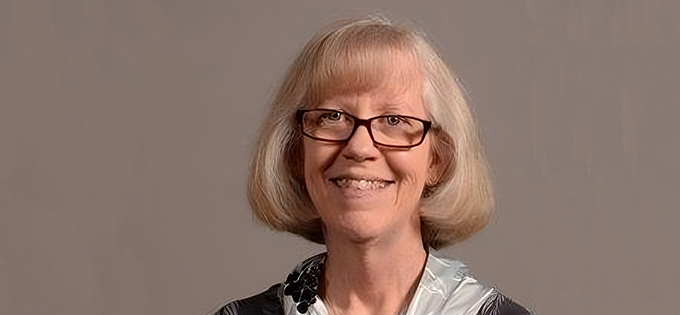 By John Martin
Sharon Adams has served as Howard County Treasurer for nearly six years and has worked in the treasurer's office for over 20 years. She oversees payroll, human resources, accounts receivable, state quarterly costs, unemployment and workers comp, serves as the investment officer and more.
When her commissioner's court recently considered adopting a cost-of-living adjustment (COLA) for their retirees, they asked her to get estimates. "I had never done that before," Sharon says. She reached out to her TCDRS Employer Services Representative, Erika Aguirre, for assistance.
Erika showed Sharon how to create the estimates using the TCDRS Plan Customizer in her Employer Portal. This tool lets employers model different benefit scenarios and visualize how plan changes may affect costs and benefits. Sharon was also thrilled to learn that she could compare up to three new scenarios at once against her current plan options.
"Erika was so wonderful," Sharon says, adding that she was able to print and present ten different materials to present to her commissioner's court. "It's very helpful to have that information."
"I've been working with TCDRS for over 20 years, and I love Erika because she's super wonderful, but every single one of y'all at TCDRS is so kind," she continues. "When we have employees that call TCDRS, you have compassion and you're so helpful."



Anyone from your organization who has been assigned a decision-maker website role will be able to access the Plan Customizer within the TCDRS Employer Portal. Generally, the tool is available every year from May to December.
Plan changes, including elected rates and lump-sum contributions, are due Dec. 15. Please submit these changes using the Plan Customizer in your TCDRS Employer Portal.
If you have any questions about plan changes or the Plan Customizer, your TCDRS Employer Services Representative is available at 800-651-3848. You can also check out our Plan Customizer User Guide and explore the custom resources we can provide upon request to help you make the most informed plan decisions possible.
Video Library
Rather watch than read? Check out our
informational videos.
Explore Now
Related Content
Get more information on why TCDRS is a model plan when it comes to retirement.