Updating your browser will give you an optimal website experience. Learn more about our supported browsers.
Working in Retirement: The Red Flags and Green Lights of Remote Jobs
Work-from-home jobs are often great options for retirees looking to stay busy and supplement their retirement benefit. But how do you find out which listings are legitimate and which are scams?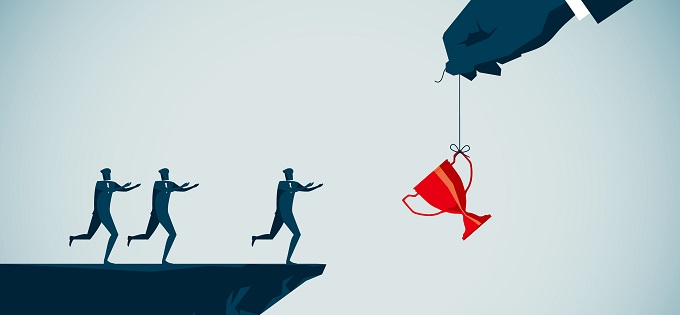 By Leah Golden


The Internet has revolutionized the job market and increased the number of jobs that can be performed outside of a traditional office setting.
Whether you're looking for a part-time gig just for fun or a full-time position to supplement your income, there are many legitimate work-from-home jobs that can give you the flexibility, challenge and income you want. Just be wary of the scammers who see the rise of the virtual workplace as an opportunity to further their criminal enterprises.
Red Flags
While you're searching the job listings, keep these red flags in mind to help you avoid falling for an offer that really is too good to be true.
Vague descriptions: Most legitimate employers are very specific about what they want in an applicant, and list the position title, job duties and skills required on their job postings. Lack of detail in the job description should put you on alert.
Easy money: High pay for minimal effort may sound like a dream come true, but chances are it's not. There's a reason work is called "work".
Cash upfront: In general, money flows from the company to the employee, and not the other way around. Be wary of a job that wants you to buy training, equipment or a starter kit. In a variation of this, a scammer might send you a check to deposit, tell you to use the money for your "job", and then send the rest back. When the bank discovers that check you deposited was fake, you're the one who pays.
Information, please: If the job application requests your Social Security or credit card number, don't provide it. Real businesses do not request that information before you're hired.
Bad spelling: Of course, typos can happen to anyone. But in professional communications, they shouldn't happen often. Job ads with a lot of spelling or grammatical errors are never a good sign. The same goes for exclamation points. A few are OK, but every other sentence is too much.
Green Lights
In contrast, ads for legitimate jobs will usually have the following characteristics:
Contact info: Real job postings will include the company name and contact information. Any email address provided should be from a company domain (for example, memberservices@tcdrs.org) and not a free email account (such as Gmail or Yahoo).
Job description: It sounds like a real job, with a detailed description of duties and requirements, as well as any benefits provided.
Application and Review Process: Employers legitimately looking for new employees will have an application and review process.
Work samples: Generally, real employers will request your references and/or work samples.
You can also look up the company's name in the Better Business Bureau's website or enter the company name into a search engine (such as Google) and see what comes up.
If you believe you've been scammed, visit the Texas Attorney General's Office's website for a list of next steps.
Video Library
Rather watch than read? Check out our
informational videos.
Explore Now
Real work-from-home professions
Virtual assistant
Medical transcriptionist
Translator
Web developer/designer
Call center representative
Tech support specialist
Teacher for online education courses
Writer/editor
Travel agent (Use caution: There are scams associated with this category
Top work-from-home scams
Envelope stuffing and at-home assembly work
Medical billing or claims processing
Refund recovery business
Faux data entry
Driver wanted
Re-shipping (when someone sends you a package and requests that you send it to another address for them)
Check cashing
Sources: Bankrate.com, Monster.com, Forbes.com
Related Content
Get more information on why TCDRS is a model plan when it comes to retirement.