Updating your browser will give you an optimal website experience. Learn more about our supported browsers.
Setting Up New Employees
Whether as a job candidate or a new employee, TCDRS can be a powerful recruiting and retention tool to help your organization stand out.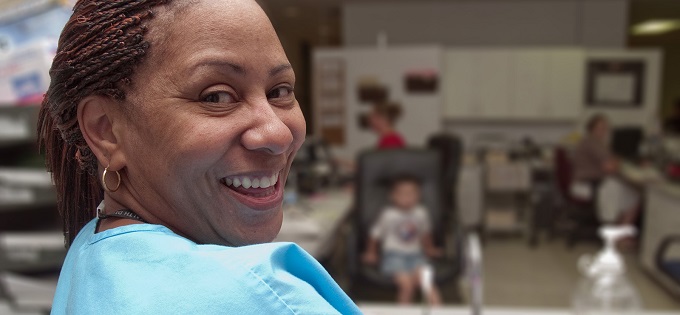 Members can rely on:
Automatic savings – Employees save for their own retirement over the course of their career and earn 7% annual compound interest.

Employer matching – At retirement, employees' savings are matched dollar for dollar, or more depending on your plan.

Lifetime benefit – Retirees receive a lifetime benefit from your TCDRS plan. Depending on the payment option chosen, the retiree can also provide a lifetime benefit to their beneficiary.
Encourage job candidates to learn more at www.TCDRS.org/Members. They can also call TCDRS Member Services at 800-823-7782 for an estimate of how valuable this retirement benefit could be for them.
Request free copies of our job candidate brochure or include a link in your recruiting communications.
Onboarding New Employees
Starting a new job can be an exciting and overwhelming time for an employee. We're here to help your new employees get a jump start on their retirement savings and learn more about their benefit with ease.
As soon as you enroll your new employee, they can register for TCDRS account access. Within two weeks of enrollment, TCDRS will send a welcome mailer that highlights the retirement benefits you provide, include the employee's account number, and encourage online registration and beneficiary designation. For security purposes, they will need their account number to register online.
We also have a dedicated web page for new hires. Here they can access the new member video – "An Introduction to Your Member Benefits" – to get a high-level overview of their benefits.
If you prefer to provide a handout (physical or electronic) to your new hires, we can provide you with a customized onboarding brochure for your new employees.
Encourage your new employees to register for online account access at TCDRS.org. Once online, new employees can designate a beneficiary, estimate their future benefit and watch their retirement savings grow. We have flyers and posters employers can use to encourage online registration.
Video Library
Rather watch than read? Check out our
informational videos.
Explore Now
Related Content
Get more information on why TCDRS is a model plan when it comes to retirement.