Updating your browser will give you an optimal website experience. Learn more about our supported browsers.
Employees Haven't Registered Online? Have Them Call Us!
If your employees need to make an account change or submit an application, but cannot or do not want to register online, have them call TCDRS Member Services!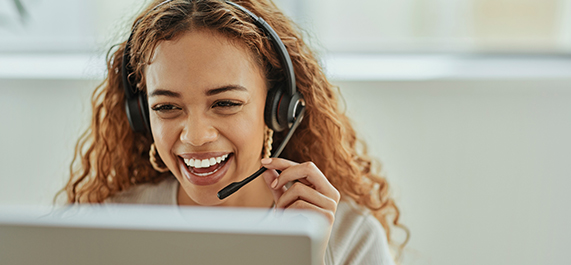 The easiest and fastest way for your employees to manage their TCDRS accounts and apply for benefits is by registering online at TCDRS.org — but what about employees who don't want to go online or don't have access to reliable internet?
The answer is simple: Have them call us!
Our TCDRS Member Services Representatives can assist your employees over the phone with account updates, including beneficiary designations and even benefit applications.
"Our members tell us they love being able to apply for benefits over the phone," says TCDRS Chief Operating Officer Michelle Kranes. "Our phone channel gives your employees the ability to receive education and counseling to make sure they're choosing the right payment option for their particular needs."
TCDRS is currently receiving nearly 40% of retirement applications by phone. We've taken steps to make it fast and easy for your employees to reach TCDRS Member Services. Within a short phone conversation, we can process their update or submit their benefit application.
"We are seeing wonderful success with our new model, so please continue to encourage your employees to call us when they need help with their accounts," she says. "We're waiting by the phones for them."
Video Library
Rather watch than read? Check out our
informational videos.
Explore Now
Related Content
Get more information on why TCDRS is a model plan when it comes to retirement.