Updating your browser will give you an optimal website experience. Learn more about our supported browsers.
These 3 Inspiring TCDRS Members Really Care
Halley Challis, Oscar Tovar and Elaine Plotkin prioritize caring for their loved ones, coworkers and communities. Here are their inspiring stories!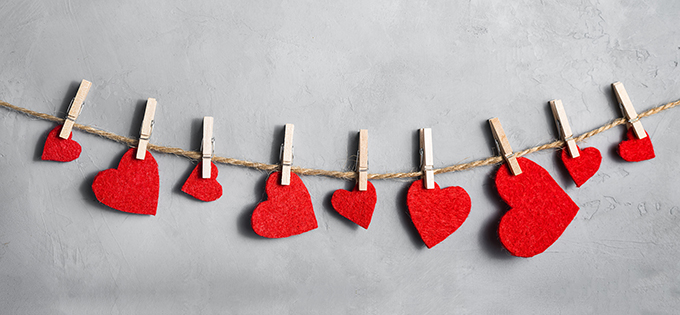 Story by Rebecca L. Bennett
A large part of our mission to do retirement right is diligently caring for our members. For the last 55 years, we have served hardworking Texans with heart and integrity — and along the way, we have discovered our greatest source of inspiration to continue down that path: you.
Every year, through newsletter interviews, phone calls, online counseling sessions and face-to-face conversations at conferences and workplaces across Texas, we meet inspiring Texans who have dedicated their lives and careers to caring not only for their closest loved ones, but also for their coworkers and communities.
Here are three of them:
Halley Challis
TCDRS member since 2007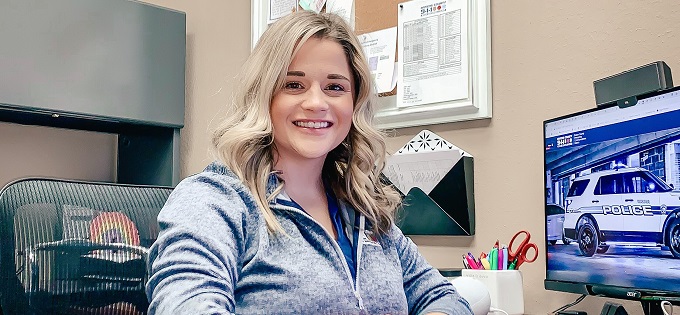 TCDRS member Halley Challis started working for Brazos County Emergency Communications District (BC911) as a 9-1-1 dispatcher in her early twenties. Despite the emotional challenges and stress, Halley stuck with it for more than a decade for the chance to be that calm and reassuring voice on the phone when members of her community are experiencing crises.
Halley recently accepted a new position as Training Coordinator, moving from comforting callers to supporting her amazing team of call-takers as they coordinate emergency services for community members and help keep local first responders safe.
One of her new missions is to help her team understand how to get the most out of their TCDRS benefits, such as by getting vested. "When I was hired at 20 years old, benefits weren't high on my radar," Halley says. "Now that I am older and my financial stability is a priority for my family, I am extremely grateful that I have had an account for the last 13 years and for the impact it will have on my future."
You can read more about Halley's rewarding work at BC911 here.
Oscar Tovar
TCDRS member since 2008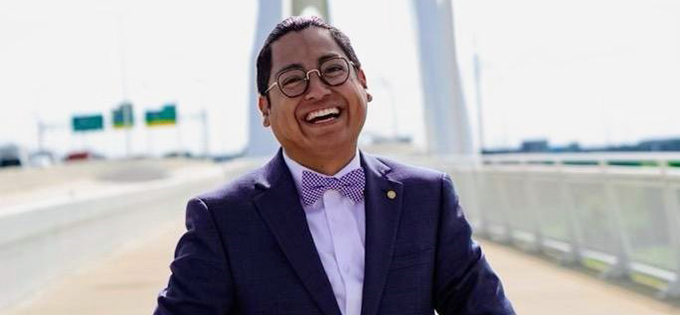 As Contract Manager for Dallas County's Older Adult Service Program (OASP), TCDRS member Oscar Tovar spends his days providing home-delivered and drive-thru meals, health and wellness enrichment opportunities and other assistance services for seniors in his community.
After pouring so much of himself out for others, Oscar didn't fully begin to realize the value of his TCDRS retirement benefit until he started a family and met with a TCDRS representative for an online counseling session.
"Now that I have kids, I understand it even more," he writes of TCDRS plan features like the Survivor Benefit and Group Term Life. "If I were to pass away, I know that my family will be taken care of."
You can read more of Oscar's story here.
Elaine Plotkin
TCDRS member since 1976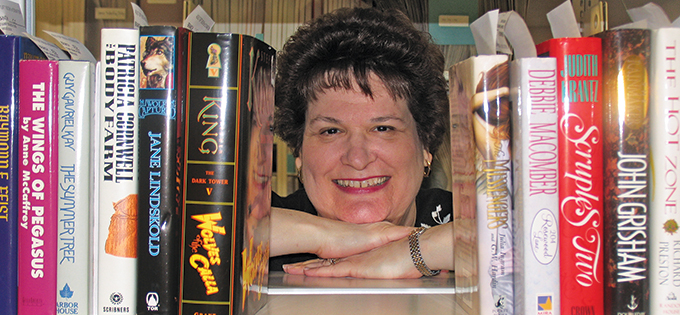 After tragically losing her youngest son, Raymond, then-Harris County Public Library (HCPL) Collection Development Manager Elaine Plotkin decided to wait until she was emotionally and financially ready to retire to ensure she and her husband, Ronnie, had all the time and resources they needed to cope with the devastating loss.
Elaine's HCPL co-workers provided "tremendous support during a very difficult time." As she healed, Elaine began looking for ways to pay the kindness forward, such as through donating home-cooked meals and leading the HCPL Retiree Group to keep HCPL retirees connected. And when other HCPL staff members lost loved ones, Elaine would always reach out to them.
Now, Elaine and Ronnie run a flu shot clinic, set up scholarship funds in their son's honor, and works with a grief support organization called The Compassionate Friends to provide hope and a listening ear for community members struggling with loss.
Read more of Elaine's profound journey here.
Video Library
Rather watch than read? Check out our
informational videos.
Explore Now
Related Content
Get more information on why TCDRS is a model plan when it comes to retirement.